Good morning! It's a very sunny Tuesday here in Cleveland and that makes for a great morning:)
Remember when the deer attacked my garden twice? Well, those incidents have caused me to begin a new morning routine. I now rise extra early with Joe
(6:15am)
, snuggle for a few minutes, then move out of my comfy spot to look out the window by the foot of the bed to make sure my wild diners didn't return. They haven't. Why, you ask.. Well, I made Joe pee a perimeter about 5 feet from my garden 2 times. Gross? Yes. But ya know what, it's working. My plants are thriving and I'll hopefully
(knock on wood!)
have enough for my Harvest Party at the end of August.
---
I'm also delving into a
mostly
raw food lifestyle, kind of by accident. At the beginning of the month I shared my
July goals
with you and one of them was to eat at least 2 gluten-free, vegan meals a week.. That turned into 1-2 raw meals a day :) I don't know how, but it did and I'm kind of excited about it. Joe is even doing it! That in itself is amazing. We've pretty much quadrupled our fruit and veggie intake and I feel great!
Have you tried raw meals daily? How did you feel after doing it for a while?
---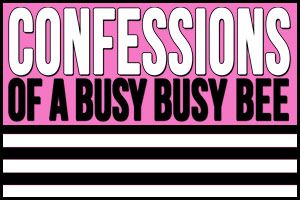 Want to know how to be featured in my blog posts? Go here.